A4 Festival Launch from paper convention collective on Vimeo.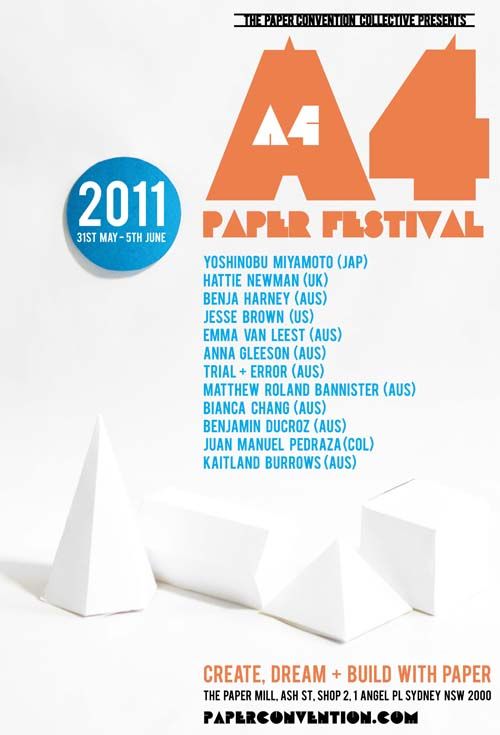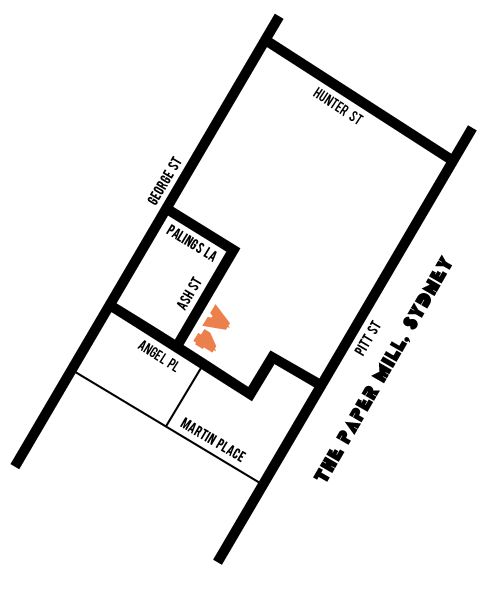 This humble medium has developed into a powerful tool for creative expression and functionality all around the world.
Paper is having a resurgence, in what can be seen as a backlash to the massmarket digital design style, paper has slowly climbed the cool ladder, reminding us that all you really need is a simple piece of paper and a little creativity.
Introducing the highly anticipated A4 Paper Festival - an event unique to Sydney, Australia and solely dedicated to the uses of print and paper. It will offer audiences insight in contemporary developments with paper, by means of groundbreaking exhibitions, lectures and workshops.
Presented by The Paper Convention, a collective dedicated to the documentation of paper expressionism, the festival will showcase the most extraordinary creations crafted from paper; from small objects & figures, large-scale installations, handcrafted creations, self-published zines, three-dimensional graphic sculptures made by the designers/artists from different disciplines including design, print, graphic design, illustration, fashion, sculpture and animation.

Hosted from 31 May to 5 June at The Paper Mill & with elements of the event to be held at Sydney 'spotlights', including Object Gallery, Surry Hills & The University of Sydney (Design + Architecture building); this week-long festival will highlight the diverse creative applications of paper and attempt to influence public perception of how we utilise paper in its everyday form. We will engage the community to contribute to an installation themed 'public intervention'. A4 will showcase 12 Australian & International paper-artists, consisting of a mix of big names and debut work ready to bust onto the scene; Yoshinobu Miyamoto (JAP), Hattie Newman (UK), Benja Harney (AUS), Jesse Brown (US), Emma van Leest (AUS), Anna Gleeson (HK) Trial+Error (AUS), Matthew Roland Bannister (AUS), Bianca Chang (AUS). There will also be paper animations by Benjamin Ducroz (AUS) and Juan Manuel Pedraza (COL).

The 12th paper artist will by student Kaitland Burrows from University of Technology, Sydney.

We are excited to have all the way from Japan, Paper Artist extraordinaire, Professor Yoshinobu Miyamoto, in what will be seen in a rare opportunity, create a 6ft paper installation, inspire the public with lectures, talks and workshops, in conjunction with A4 and the University of Technology of Sydney.

The festival is curated by designer and allround paper lover Lisa Loxley, founder of the Paper Convention Collective, known designer of lox+savvy paper goods and now, founder and curator of A4.

The A4 Paper Festival - an exploration and celebration of paper.